NEW FORUM! dr walkers psychedelic kitchen
iOS: jimaudio pure acid app. YES!
dr walker
11/18/19
09:44 PM
damn! this fun!
the jimaudio pure acid iOS app
#musthave for me! <3
get it H3R3!!1!
for 10,99 euro
Features:
• supports Ableton Link, AudioBus, Inter-App Audio, Core Midi, Virtual Midi In, Bluetooth Midi In
• AudioBus state saving support
• high quality 64-bit sound engine
• Midi Learn function for assigning midi controllers to knobs
Note: AUv3 mode is not implemented yet, it is planned for the nearest future updates.
Bassline Section:
• 2 classic bassline waveforms: Saw and Pulse
• classic knobs: Tune, Cutoff, Resonance, Env Mod, Decay and Accent
• Distortion effect with amount, HPF and Boost knobs
• filter LFO with rate and depth knobs
Sequencer Section:
• up to 12 bassline patterns can be stored in one preset
• up to 32 steps per each bassline pattern
• patterns can be chained together to create more complex patterns
• pattern Tempo and Swing parameters
• Gate parameter, which allows you to adjust bass note lengths
• Pattern Editor allows you to copy, transpose patterns, shift notes left/right, insert or delete a note, variate (randomize all note properties expect pitch), shuffle (randomize notes order only), reverse and compose patterns using Bassline Composer function
• onscreen keyboard allows you to enter bassline notes in a comfortable way. You can also record basslines in realtime.
Drums Section:
• drum machine with 16 independent drum parts
• 35 different classic drum sounds with ability to tune your own drum kit
• each drum part sound has its own parameters like Tune, Decay, Attack/Snap/Color, FX A send, FX B send, Boost, Pan, Level
• up to 12 drum patterns and 4 drum fill patterns can be stored in one preset
• 16 steps per each drum pattern, with ability to add 16 "backbeat" steps between main steps
• patterns can be chained together to create more complex patterns
• Swing and Flam (double drum strike) features
• Total Accent part with adjustable total accent value can give you ability to "highlight" specific steps in your drum pattern
Mixer Section:
• 2 mixer channels: Bassline and Drums
• Drive effect for each channel
• 2 send effect pedals: FX A and FX B
• 14 send effect types to choose from
• send effect can be routed to either master output, MFX or another send effect (FX A -> FX B), which allows to chain several effects one after another
• MFX pedal with 22 effect types to choose from
• FX A and FX B send amount knobs for each mixer channel
• XY-pad on each effect pedal to control their parameters
• Master Compressor/Limiter effect to prevent sound from clipping
and more:
• Unlimited number of user presets
• 65 factory presets
• Audio export to wav file (16, 24 or 32 bit)
• Preset / Bank Share function
• Selectable UI color schemes with ability to adjust colors manually
• iOS 10+ compatible
• Designed for both iPad and iPhone
0
21
Garage Sale/KC Classifieds
Spacestation SSV3 stereo amp Chicago
Aussie_Chicago
11/17/19
08:07 PM
Im just not using this as much as I thought I would . In mint condition, used maybe 10 times at gigs and sparingly at home. Sounds good , we all know the massive thread here about this amp. Comes with cover , and Im sure I have the original shipping box somewhere , if I cant find that, it will be well packed . prefer local in chicago but will ship lower 48 for $50.
Asking $550 ( +50 ) shipping if needed .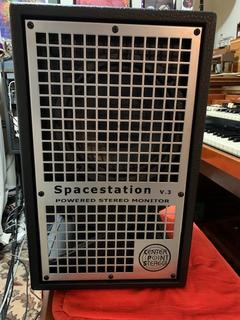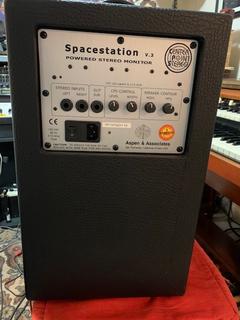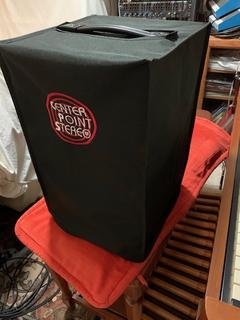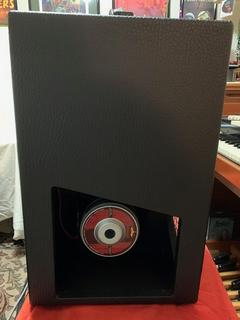 0
55
Garage Sale/KC Classifieds
One of a Kind Keyboard Controller
DaveMcM
11/16/19
10:45 PM
I used to work for the Baldwin Piano Company in the Digital Piano Division. I acquired this when Baldwin left Cincinnati. Internally it is basically a FATAR Studio 2001 but with dual manuals. The lower being a weighted 88 note with aftertouch and the upper is a 61 note synth action with aftertouch. 3 MIDI Outputs (16 channels each) and assignable controllers. This is a one of a kind prototype. It is in great condition and everything is functional. If this instrument is of interest to anyone, please feel free to ask whatever questions you may have. You would have to come to Cincinnati to pick it up.
0
95
The Keyboard Corner
Kurzweil PC3x sliders in song mode
The Piano Man
11/15/19
08:42 PM
Recently picked up a PC3x.

Great board. I must admit I even quite like the triple strike pianos.

Can anyone help with how I would assign each slider to control the volume of each track/part in song mode?

That way, I could adjust the volumes of each track during playback.

Thanks
0
56
The Keyboard Corner
RD300nx parts available
rnb
11/14/19
05:02 PM
Due to exposure to a corroding fluid while in storage, my Roland RD-300 nx is unusable. On pulling it apart, the keybed seems to be beyond redemption (though indiviual key surfaces look ok.) AND, the the electronics (fastened toward the top of the case) look like they haven't been damaged. I have to wonder if those parts (and key surfaces) are of use to anyone. ?
0
57
The Keyboard Corner
My Big-Art Studio Processing Youtube
Theo Verelst
11/14/19
07:11 AM
Here it is, as I had promised, an overview of what happens when I use the sound preparations of my very large DSP for Linux, 3 phase sound preparation software.

With explanation, this video shows the whole process of using some prepared sounds, starting up and somewhat adjusting the settings for recording and processing with this setup.



Audio is one, unedited, unprocessed take from the microphones, all the way up until the last minute of the video, where it is the resulting recording after 3 phases of processing directly.

Theo
0
88
The Keyboard Corner
Sledge not receiving MTC from Logic for Arpeggiator
goldtop68
11/13/19
11:55 PM
I'm trying to sync the internal Sledge arpeggiator to Logic Pro X. It receives the notes fine but doesn't work when I transmit the keyboard (Keylab49) to the Sledge. Setting it to Midi Int or Auto, the Sledge triggers the arpeggiator fine, but when set to external, both the Sledge Keybed and the Arturia one transmit notes but in what seems like a much slowed down arpeggiation, almost to not work. Like I hear the attack, but then sort of a sorry modulated version of the quick attack sound,
Anyone come across this? Suggestions?
Bob
0
38
The Keyboard Corner
Cambs/UK looking for a Mark Kelly
Dazzathedrummer
11/13/19
08:00 AM
Hello,

My Marillion tribute 'Brave' is in need of a keyboard player.

We're based in Cambridgeshire, we play songs from the entire back catalogue and we're looking to gig once a month in medium sized ticketed venues.

We've got a lot of interest from the Marillion community - we had some gigs lined up but had to cancel due to the keyboard player leaving.

Happy to wait for the right person to get up to speed on the songs.

Let me know if you're interested.

Thanks,
Darren
0
85
Garage Sale/KC Classifieds
Roland Jupiter-50
allan_evett
11/09/19
03:55 PM
Bumping this forward from a previous, multi-instrument sale posting. Would be great for it to go to the home of a fellow KC Forum member. Got a lot of history with this one, but need to condense my home and studio rigs. We've been looking at smaller places, starting to downsize.
I'm asking $985 for the JP-50. Also have a Gator 76-key ProGo case for it that's available.
Send a private message if interested, thanks!
0
138